Choose you car at  www.westheathmotors.co.uk and you can adjust your finance quote by deposit, term, monthly payment, and apply (securely) if you wish.
If you would like to see if you are eligible for finance, and don't yet have a particular vehicle in mind, feel free to tap the 'APPLY' button below and complete the application form, and we will come back to you.
By applying you are not committing yourself to buying a vehicle, you are simply seeing if we can provide you with car finance based on your credit history.
We are finance credit brokers, our quotes are highly competitve, and are supplied by one of our many carefully selected lenders.
We welcome Low Credit Score customers, if that's you then we can competitively quote you too, so feel encouraged to complete our application form. We won't keep you hanging around for a decision either, we are super fast. We will work to get you the best rate available based on your credit history.
If you would like assistance applying please let us know. Call us on: 01214584031
All quotations are Subject to Status.
Prefer to speak to someone? Call us now 0121 4584031 
Secure application
Fast response time
ZERO deposit
Highly competitive rates
Outstanding finance settled
Poor credit score experts
Please click the'APPLY' button below. You will be taken to a secure webpage where you can complete the application form, and we will then come back to you super fast.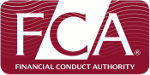 FCA registration number 665101